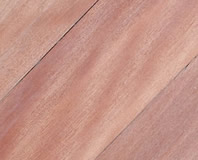 Brush Box timber is an Australian hardwood that has long been sought after for its unique properties and aesthetic qualities. It grows along the edges of the rainforest areas of New South Wales and Queensland. Brush Box timber is durable with a high density, which provides good resistance to splintering and wear. The colours can vary from a greyish pink to a rich reddish brown. It has a fine and even texture. Brush Box timber is popular for its attractive appearance.
AVAILABLE WIDTH- 115 mm
You can trust in us to provide the highest quality and most affordable recycled Brush Box flooring in Melbourne. Contact us to find out more info or come on down to our warehouse.