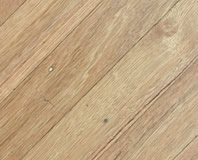 Tasmanian Oak is a high quality Australian hardwood timber that is really three species that grow in Tasmania, South East NSW and Victoria. Tasmanian Oak is a preferred hardwood because of its warmth, density and resiliency. Its colours vary from pale yellow to reddish brown with hues of cream to pink. It stains easily and matches excellently with other timbers and finishes or furnishings. Tasmanian Oak is prized for its uniformity and consistency of its grain. It is a hardwood, which is very durable and strong.
AVAILABLE WIDTHS – 63-146 mm
If you're looking for recycled Tasmanian Oak floorboards, we have a huge range in stock. Contact us to find out more and get a quote.