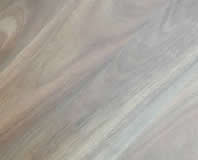 Spotted Gum is one of Australia's premium native hardwoods. It is the common name for four species of trees that are found on the east coast of Australia, from northeast Victoria to the northern Queensland. The ever-popular Spotted Gum timber is known for its vibrant colour palette and attractive markings. Its colours vary from a light greyish brown to a rich chocolate brown. It is known for its high degree of natural strength and durability and a handsome appearance. It also takes stain, paint, and polishing easily and produces a very attractive finish.
AVAILABLE WIDTHS- 80 – 180 mm
You can trust in Just Old Flooring to provide the highest quality and most affordable recycled Spotted Gum flooring in Melbourne. If you are looking for recycled timber floorboards, look no further. Contact us via email, phone or come on down to our warehouse. We look forward to serving you.