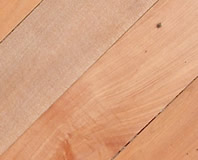 NZ Kauri is a softwood timber, the timber has a fine even texture, with a warm golden appearance. Its colours range from pale cream to light or pinkish brown. Kauri flooring stains and polishes well and can be finished to create a beautiful glossy surface.
AVAILABLE WIDTHS- 100 – 150 mm
We have a huge range of high quality and affordable recycled Kauri flooring in Melbourne. If you are looking for Kauri floorboards then contact us to get a quote.