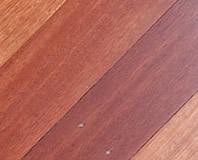 Karri is a durable hardwood and has a beautiful interlocked grain, it can range in colour from a creamy to a red brown and can be similar in appearance to a jarrah. Recycled Karri flooring looks great when installed and has distinctive red hues that make it a feature of any home.
AVAILABLE WIDTHS- 85 – 260 mm
We have a huge range of high quality and affordable recycled Karri flooring in Melbourne. If you are looking for Karri floorboards then contact us to get a quote.