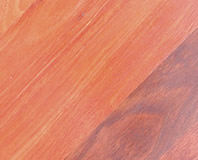 Jarrah is a unique and versatile Australian hardwood. Jarrah trees grow on the iron rich plains of southwestern WA, from the ranges east of Perth down to Albany. Its strength and durability make it a perfect timber for a many types of home applications. Its colours range from rich reddish-browns to soft salmon pinks to blonde. The texture of the timber is moderately coarse and even-textured grain with no knots. For homeowners- Jarrah's natural properties include a high resistance to weather, rot, and termites.
AVAILABLE WIDTHS – 80- 260 mm
You can trust in us to provide recycled Jarrah flooring in Melbourne at the best prices. Contact us or come in to our warehouse to find out more.